Rebecca Bartel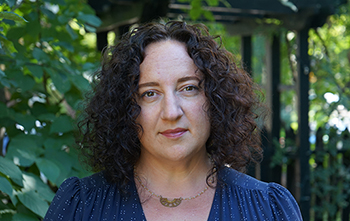 Office: AL-665
Phone: 619-594-2342
Email: [email protected]
Curriculum Vitae
Rebecca C. Bartel is Assistant Professor in the Department for the Study of Religion and Associate Director of the Center for Latin American Studies at San Diego State University. Bartel is an anthropologist of Christianity, and her deeply ethnographic work traces the entangled realms of religion and political economy throughout the Americas. Her first book, Card Carrying Christians: Debt and the Making of Free Market Spirituality in Colombia (under contract with the University of California Press) is an ethnographic account of the relations between Christianity and credit in Colombia. This work details the debt upon which the Gospel of Prosperity rests, and traces the Christian morality that underwrites financial capitalism. Rooted in almost 20 years of professional and research experience in Colombia, Bartel considers how systems of belief and structures of capital evoke a financialized subjectivity. Building on her work in Colombia, Bartel is currently working on a new project that extends the analysis of religious worlds embedded in political and economic structures to a transnational panorama. The project considers the borderlands of faith, aspiration, and debt as they traverse the Americas in the future worlds constructed by the migrant imagination. For example, Guatemalan farmers selling their land on faith and religious constructions of "promised land" and the "American Dream" sustain discourses of pilgrimage on the migrant journey. This project considers the religious worlds embedded in aspirational futures, towards economic liberation and reformed immigration systems.

Previous research has considered the political economy of Colombia's armed conflict, the Christian morality that supports political processes of forgiveness, as well as the effects of Canadian mining on human rights discourse in Colombia. Professor Bartel's research has been supported by the Social Sciences and Humanities Research Council, the Canadian Government's Department of Foreign Affairs and International Trade, the Research and Solidarity Extension Fund of the National University of Colombia, and the W. Garfield Weston Foundation.

Professor Bartel received her B.A. from the Canadian Mennonite University (Theology and Music), her M.A. from the Colombian university, Los Andes (Political Science) and her PhD from the University of Toronto (Religion). She lectures on the anthropology of religion, anthropology of Christianity, religion and political economy, method and theory in the study of religion, and Latin American and Latino/a religions.
Selected Publications
"Financializing the soul: Christian microfinance and economic missionization in Colombia." Critical Research on Religion
"Classifying Capital: A Round Table." Co-edited with Lucia Hulsether. Journal of the American Academy of Religion 87(3):581-661
"Bordering the Kingdom," in The Kingdom of God Has No Borders by Melani McAlister: A Book Forum. The Immanent Frame. August 16, 2018.
"Confession and the Anthropology of Forgiveness." Journal of Latin American and Caribbean Anthropology 24(1): 145-161.
"Giving is Believing: Credit and Christmas in Colombia." Journal of the American Academy of Religion 84(4):1006-1028
"Underestimating the Force of the New Evangelicals in the Public Sphere." The Immanent Frame. November 15, 2016.